---
REQUEST INFORMATION
Fill out the form below and we'll answer any questions you may have.
---
HANDCRAFTED QUALITY
---
Submerging yourself in a warm or hot bath can provide detoxification, stress-relief, increased circulation, as well as relieve you of;
Fear of Falling
Aches & Pains
Muscle Pain & Inflammation
Blood Pressure
Loss of Independence
Insomnia
Cough & Cold
Stress
View Project Photos
CHOOSE THE RIGHT THERAPY FOR YOU
---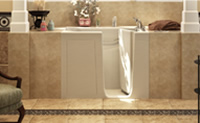 FREE Download: Walk In Tub Comparison Guide
Check out our handy Tub Comparison section to see why Hydro Dimensions out performs the competition; Premiere Care, Safe Step, Ellas Bubbles, and Independent Home. Quality, craftsmanship, and customer services is why we've been in business for over 20 years.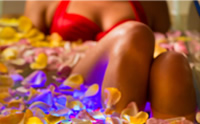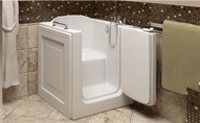 Additional Online Resources
Check out our collection of online resources and helpful articles to learn more about comfortably increasing your safety.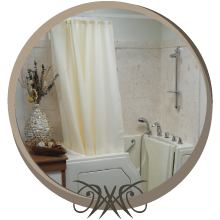 Submit your Before & After Photos!
Send us your before & after photos, we'd love to see how you've transformed your bathroom with your new Hydro Dimensions walk-in bathtub!
Click Here to Contact Us!