ABOUT US
The management team at Hydro Dimensions is comprised of leading innovators in the bathtub industry. Hydro Dimensions specializes in the manufacturing of Walk-in and Specialty tubs, as well as Custom Hydro Massage and Air Massage systems (otherwise known as Whirlpool systems).
An Innovative Industry Leader
Hydro Dimensions' founders began their careers in the specialty bathtub industry back in 1983 designing hydrotherapy and specialty accessories for other bathtub companies. Their cutting edge innovations included the installation of Hydro Massage Systems on to tubs and accessorizing them with grab-bars, faucets and lights. In 1993, they formed their own company and in 1996 became known as Hydro Dimensions.
Hydro Dimensions teamed up with Safety Tubs in 2002 to help design and manufacture their early model Walk-in Bathtubs. Those Walk-in Bathtub designs and Custom Hydro Massage Systems were so successful that they became the Walk in Tub industry standard and are still being used by today's leading Walk-in Bathtub manufacturers.
Huge Selection of Bathtub Designs and Options
Hydro Dimensions has a proven track record and is proud to offer a large array of Premium Tubs and Walk in Bathtubs designed to meet our customers' varying needs and lifestyles including 16 Gel-Coat Fiberglass Walk-in Bathtub models, 25 Premium Limestone Tub models and several additional products and systems for upgrading existing bathtubs. Hydro Dimensions also offers several Custom Jetting Packages designed to meet unique customer specifications.
Customized Product Design & Production
Hydro Dimensions can customize and produce any standard bathtub or walk-in Tub on a mass production level. Because of its scalable manufacturing capabilities, product fulfillment is available for all market segments including small, medium or large retailers and wholesalers.
Highest Quality Standards in the Industry
Every bathtub or walk-in tub produced at Hydro Dimensions is designed and engineered to make life easier, safer and more enjoyable for the end-user. With over 29 year's experience, Hydro Dimensions offers the highest quality standards (for their products, installation services and customer service) and the most extensive expertise in the industry.
Certifications
Hydro Dimensions is proud to be a member of IAPMO and an A+ Accredited Business member of the Better Business Bureau. When you are a customer of Hydro Dimensions, you will be ensured a pleaseant, professional and personalized experience. Hydro Dimension's products adhere to UL and UPC standards, which guarantees that all our products are safe, functional and provide excellent value.
Keeping Safety A Priority with IAPMO & IAPMO EGS
As a member of IAPMO (International Association of Plumbing and Mechanical Officials) , we have become an integral part of the code development process by having a voice and a vote, which in turn helps shape the future of the Plumbing and Mechanical Industry. IAPMO's number one goal is to protect the health and safety of our nation. This is achieved by drawing from the knowledge of members like ourselves, whose expertise stems directly from the Plumbing and Mechanical Industry.
Ensuring Optimal Performance Standards Through UPC Certification
The UPC (Uniform Plumbing Code)  is a set of standards that were designed to provide consumers with the ability to determine if products they purchase meet specific performance and safety standards, thereby ensuring peace of mind and safe, sanitary bathing systems. The UPC Shield is applied to our products that are certified by IAPMO as complying with BOTH the product's performance standard AND the Uniform Plumbing Code.
A+ Better Business Bureau Rating
The BBB (Better Business Bureau) , gather's and reports information on business reliability, alerting the public to frauds against consumers and businesses as well as providing information on ethical business practices. The BBB will act as mutually trusted intermediaries between consumers and businesses to resolve disputes. Our Rating is A+.
Contact Us
If you are interested in learning more about Hydro Dimensions' Products and/or Services, please complete the online form below and we will contact you as soon as possible.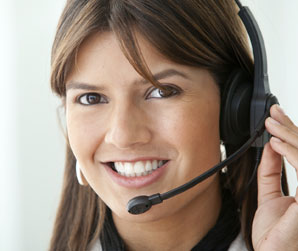 If you have any problems filling out and submitting the form, or prefer to contact us by phone, fax, email or by sending us correspondence directly to our postal address, please see our contact information below.
Telephone (951) 676-7290
Fax (951) 676-7292
Postal Address 27957 Diaz Road
Temecula, Ca. 92590
Email sales@hydrodimensions.com